The highest selling TV in India is 32 inches, but this is the only TV that has a lot of confusion before buying. There are many TVs available in this size and now apart from Smart TVs, Android TVs have also been introduced in the market. In this segment, so many LED TVs have come into the market that it has become very confusing for people to buy the best 32 inch smart LED TV vs Best 32 Inch Andriod TV.
The biggest question that is bothering people is which TV is the best Smart TV or Android TV? So while discussing all these things and giving the correct information, I will give you the list of the best TV in this post and you will be able to decide which TV is the best to buy as of date.
In fact, the demand for 32 inches led TV has increased in the market whether it is online or offline and not everyone wants to miss this opportunity. Every person replaces their old TV with a smart TV. Why you should not buy a smart TV of this size at such a low price? of course buy! Many smart TVs are coming with Andriod OS which are making these TVs even super smart.
You will get a lot of benefits of taking smart TV only when you use Wi-Fi internet in your home or you want to connect your TV through a mobile hotspot and your internet plan is good for live streaming.
Now let's talk – what is the difference between Smart TV and Andriod TV?
Smart TVs are coming with a Wi-Fi connection and are installed with inbuilt apps such as Netflix, Prime videos, YouTube, etc. In this, apart from other inbuilt apps, if you want to install a new app, you cannot do it. On the other hand, if you take a Smart TV with Android OS, then you can install more apps separately because you will find the Google Play Store here and from which you can install any app.
In the Smart TV segment, Android TV is booming in the market and people are enjoying it. Branded companies like LG, Samsung, Sony use this in their own OS not using Android one.
In Andriod TV, You will get mostly 1 GB RAM and 8 GB of storage, out of which only 4 GB you can use it to install apps. You have to take care of these things that you should not install more apps, only install those apps which are necessary for your entertainment, if you install more apps then you will have to clear the space and cache time and time so that your TV will always Keep going smooth.
You have got the answer that smart LED TV comes with Android OS is called Android TV. But as I said earlier, you can install new apps separately only on Android TV. I will also share the best smart LED TVs that maintain their own OS and you cannot install a new app on this TV.
32 Inch Smart Andriod TV
OnePlus Y Series 32 inch LED Smart Android TV
VU California Premium TV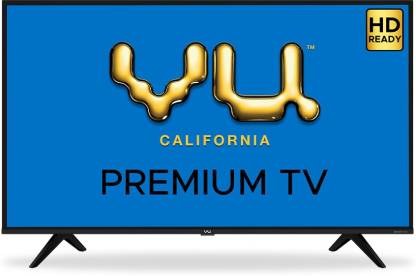 iFFALCON by TCL LED Smart Android TV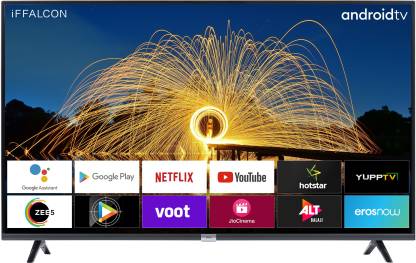 Realme LED Smart Android TV