How to write a blog post remains in the mind of every new blogger. What is a blog post, what are the benefits of a blog post, how to write a good blog post, today I will answer all these questions in this post?
A blog post is a post written on a topic, writing an article according to your interest on any topic of your way is a blog post.
With blog post you can promote your brand, you can do branding of your product, even you can sell a company's product through affiliate marketing with a blog post.
Now let's go to my main topic, how to write blog posts.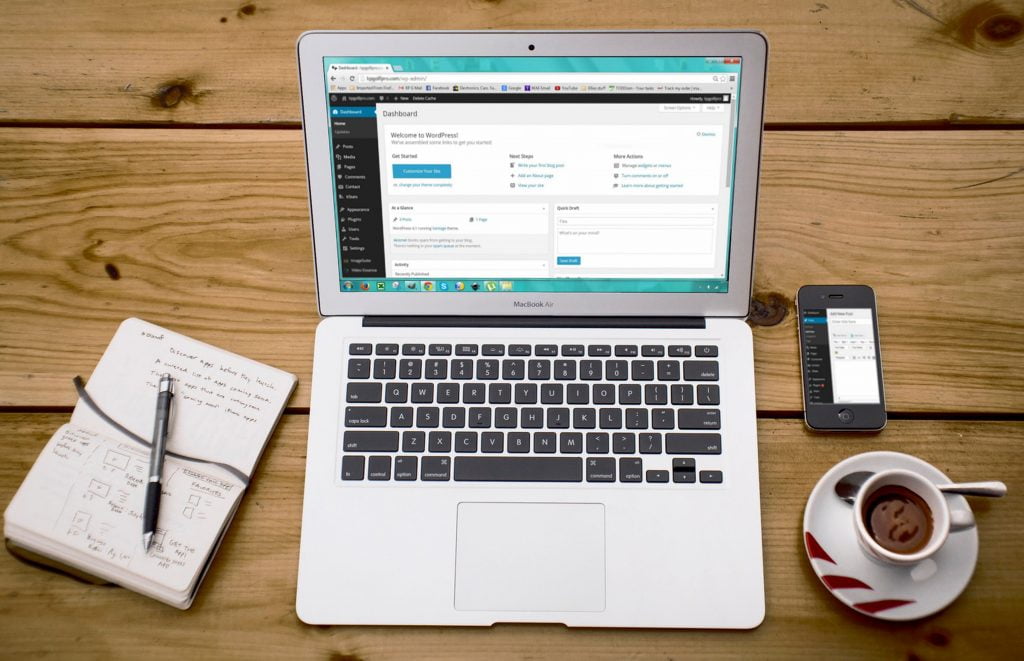 Before starting a blog post, the first thing you have to think about is what you have to write. Once it is decided only then search that topic to Google and gather some more information and then in your words, try your writing style.
I will tell you one thing today, just as every person has his or her own speaking style, in the same way every person also has a writing style, you cannot adopt anyone's style. If you write content in your own way and your style then it will help you more in writing blog posts.
Now let's talk about what is important to pay attention to writing a blog post.
Determine Your Title of Post
It is very important for a blog to have a good post that can connect you directly to the reader. To write your blog post, first select the topic on which topic you can write. The topic should be something that you know enough about. I will try to explain you with an example. Let's say the topic is "Reduce Fat?" If you want to write about this topic or any title, first of all, think about the title of your post. By thinking of the title beforehand, you will keep your points around it and will not even deviate from the title.
Start with Introduction
Now, first of all, write the introduction of your title and tell me what further tips you are going to give. Your blog posts depending on your title only. Write the introduction according to the title. The visitors who come to your blog will come by searching their topic, then obviously they will want to read the same thing.
Are required As another example? if someone searches for "best medical college", then visitor's expectations will be to know about the best medical colleges and not anything else. Your post should be pretty clear which solves the query of the coming visitor.
Write the same things in the post about which you know correctly. Do not give any suggestions and statements about which you are not sure. Because your posts can be just a means of earning money for you, but for the visitor, the solution to their problem.
Content Is King
After selecting the title correctly, you have to focus on your content to write. In the Internet world, millions of people search for their problems on the Internet and if they find a solution to their problem in a post, then they are very happy. You have to keep this thought in your mind while writing content that these posts are not written for any search engine, but for people. Content is the main ingredient of any blog post that you have to write very well.
Take Headings and SubHeadings in Main Content
Now you use the headings to write the content. Your post should be in the range of at least 800 -1200 words and you can write a post for a maximum of 3000 words. In the main content, you should add maximum headings and subheadings. By doing this your post will look even better.
You must do that with two to five headings. You can write up to 25 headings.
Use Elegant Images in the post
Make sure to place at least one to two images, the images will make your post more impactful and give life to the post.
Make content SEO friendly
How to write blog posts for SEO (Search Engine Optimization) is also a question. As I said earlier in the post we need not focus on that we are writing for the search engine rather our focus should be people. However, the only thing is required to do some keyword research which will make the search engines know about the topic around.
Make content SEO friendly What I mean to say is that you should search on Google, see your topic, how are people searching for the same topic in Google auto-suggestion, you should use some keywords from there in your post, or if you got to know some other query along with the main key post, then by creating its a heading and Write on it too.
Apart from this, there is another way to find keywords, you can use the free tool UberSuggest, here you can search for free keywords. This tool also looks at what is the Difficulty of this keyword, if Difficulty shows less than 40 or Easy, you can use such keywords.
Read about Best Keyword Research Tool Free
End Post with Conclusion
When you end the post, pay attention to the conclusion and write about it. Putting the heading of the conclusion is not important, just write what you said in this post, focusing on it in the brief and end the post.
I have made a small effort through this post to make you know important things, which should be kept in mind while writing a post. I sincerely hope that you have understood these important things. If a query is still on your mind, you can comment on your query. Would like to ask in the last Did you like the post, it helped you in writing your post?