Payment cards have become a crucial aspect of our lives in the current digital era since they make it easy and secure for us to make transactions. Three names come to mind when discussing payment card options: RuPay, Visa, and Mastercard. These cards each have distinctive characteristics and advantages that address various demands and goals. We will examine the variations among RuPay, Visa, and Mastercard in this extensive guide, assisting you in selecting the best card for your financial activities.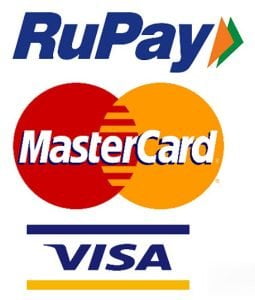 Understanding the RuPay Card
RuPay is a local card payment network in India that has become very popular recently. The National Payments Corporation of India (NPCI) introduced RuPay with the goal of advancing financial inclusion and bolstering the Indian economy. Let's understand in detail RuPay vs Visa vs Mastercard.
When compared to foreign cards like Visa and Mastercard, RuPay cards are accepted in India and have reduced transaction costs. They also provide enticing discounts and promotions from affiliated retailers, making it a desirable choice for domestic transactions. RuPay is still not widely accepted internationally, which could be problematic for regular travelers. RuPay has still made strides in broadening its global reach and establishing partnerships with global networks to raise acceptance.
The Visa Card's Strengths
As one of the most well-known and widely used payment card networks globally, Visa offers a variety of cards that are designed to meet different client needs. Visa is the best option for foreign travelers because it gives you access to a huge network of retailers and ATMs throughout the world. Visa cards come with a variety of advantages, including rewards programs, travel insurance, and purchase protection, in addition to ease and security. Visa is a well-liked option for people who seek flexibility and usability due to its widespread acceptance and strong customer assistance. But it's important to keep in mind that compared to native card networks like RuPay, transaction costs for Visa cards could be greater.
Mastercard
Beyond bounds Like Visa, Mastercard is a well-known payment card network on a global scale. It provides a wide selection of credit and debit card options to meet different customer needs. You can visit shops and ATMs in several nations if you have a Mastercard. They provide aggressive incentive schemes, unique travel advantages, and cutting-edge security measures. Mastercard is a dependable option for customers all around the world because of its dedication to technology and digital payment solutions. While Mastercard and Visa are both commonly accepted internationally, it is still important to confirm acceptability at particular locations because there may be regional differences.
Key variations RuPay vs Visa vs Mastercard after investigating each card network in detail, let's compare RuPay, Visa, and Mastercard based on a number of variables:
Acceptability and Reach
Visa and Mastercard clearly outperform RuPay in terms of acceptability. You may make payments and withdraw cash in many nations thanks to Visa and Mastercard's widespread acceptance. RuPay is better suited for domestic transactions within India because of its low international acceptability and domestic card network.
Transaction Fees
Compared to Visa and Mastercard, RuPay cards often offer reduced transaction fees. People that regularly interact domestically or like to keep transaction costs to a minimum may find this to be very advantageous. Due to their widespread adoption around the world, Visa and Mastercard may have higher transaction fees when used abroad.
Rewards and Benefits
Visa and Mastercard frequently offer alluring incentive schemes, such as cashback, travel rewards, and other specialized benefits aimed at improving the experience of cardholders. Through collaborations with numerous domestic retailers, RuPay also offers incentives and savings targeted at the home market.
Travel Considerations
Due to their large global networks, Visa and Mastercard offer more ease for people who often travel, especially internationally. They are the perfect travel companions because of their widespread use, ensuring that you can use your card in many different nations. On the other hand, when traveling abroad, RuPay cards could need extra backup payment methods.
Security Features
The security of user transactions is a top priority for all three card networks. Advanced security precautions are used by Visa, Mastercard, and RuPay, including encryption, fraud monitoring, and secure authentication methods. It's crucial to evaluate the precise security measures each type of card offers in order to protect the security of your financial transactions.
RuPay, Visa, and Mastercard: Country-wise Availability and Acceptance
The best payment card for you will rely on your individual needs, priorities, and spending patterns, whether it be RuPay, Visa, or Mastercard. While Visa and Mastercard offer widespread acceptance and generous advantages, RuPay focuses on the local market of India and has cheaper transaction fees. When making an informed choice, take into account aspects like upcoming overseas travel, transaction charges, incentive programs, and security features. You can select the card that best suits your financial objectives and improves your entire payment experience by being aware of the distinctions between and advantages offered by RuPay, Visa, and Mastercard.
RuPay: RuPay, an Indian card network, is largely accessible in India and is extensively accepted by a variety of retailers, including shops, websites, and service providers in several areas. Most significant banks and financial organizations in India issue RuPay cards. RuPay, however, has restrictions in terms of acceptability abroad. RuPay is still working to form alliances and collaborations with worldwide networks to increase its adoption outside of India, despite efforts to increase its global reach. Therefore, it is advised to have alternate payment methods if you intend to use RuPay cards overseas.
Visa: Visa is a widely used payment card network that is accepted in many different nations throughout the world. It includes a wide range of retailers, including brick-and-mortar stores, eateries, lodging facilities, and internet marketplaces, in addition to significant networks of ATMs spread throughout many nations. Visa cards are widely available to customers worldwide because they are issued by banks and other financial organizations all around the world. Visa offers convenient payment alternatives and cash withdrawal capabilities in the majority of worldwide locations, whether you are traveling for work or pleasure. Numerous industries, including retail, hospitality, transportation, and internet platforms, accept Visa cards.
Mastercard: Like Visa, Mastercard is a world-wide network of payment cards that is widely accepted in many nations. It provides a selection of credit and debit card options from banks and other financial organizations throughout the world. The Mastercard acceptance network covers a wide range of companies, including restaurants, hotels, retail outlets, and online marketplaces. Mastercard is a trusted alternative for foreign travelers because you may make purchases and withdraw cash from ATMs in other nations.
In conclusion, whereas Visa and Mastercard have widespread international recognition, making them viable choices for foreign travel, RuPay cards are largely available and recognized within India. It is advised to check the acceptance network and comprehend the exact terms and restrictions associated with your RuPay, Visa, or Mastercard before flying to a particular nation to make sure you have the right payment options for your requirements.